Cancers - Resa Jones.
Review CDC's Web page on Cancer Prevention and Control then look at the link to Prevention and look at the top 11 cancers in the US,then look at the NCI definition of cancers.There has been a lot of discussion in the media about the present and congresses "cancer moonshot", see the following short discussion of the moonshot and the question about funding it, whic shows the problems in enacting programs and shortsightedness of Congress.
Look at the latest CDC statistics on cancer, be sure you understand the case definition, if you can find one, why might this be difficult? Take a look at the Cancer Atlas to examine 'years of life lost.' Also look at this summary of Kansas assists six projections for 2017 published in November 2016 and think about all the limitations research with such projections despite the evidence of significant progress.what are some the latest theories on mutations as a cause of cancer (March 24 issue of science) immediately belo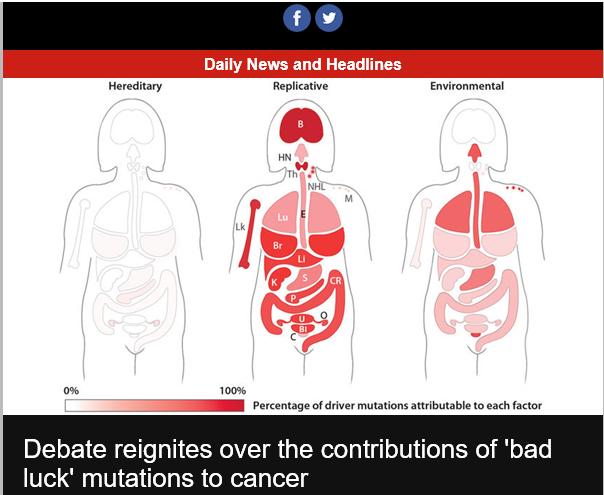 Read this article about how cellular genes encourage inhibition by drugs, also look at this editorial from the NEJM on Cancer & Genetics as well as this one on breast cancer genes. Also scan this report from the IOM (focus on Summary), and this viewpoint about screening ( this view could apply to any of the chronic diseases). Read this interesting editorial from the BMJ about epidemiologic analysis of link between diabetes & cancer (could this just be a relationship between obesity and Cancer?) As noted in other topic areas the cost of drugs is particularly important. Take a look at this recent article from the BMJ on the way drug companies sell their compounds in a way that results in wasted monies that can be used for other cancer services.Look at these two recent articles on the pharmaceutical industries imposition on cancer treatments, "follow the money". A continuing problem with managing cancers is the cost of interventions which was on the very newest interventions discussing hundreds of thousands of dollars a year and has led the national health those in UK to ban some these drugs, despite their apparent success, because is just not enough money to provide this treatment when hundreds of thousands of people are dying from other problems that are preventable for much less cost. Despite the idea that life should not have a dollar value, in the real world this is something we have to think about when developing policies. When considering population health is increasingly important to look at the cost of interventions particularly those presented by pharmaceutical companies.
Review the chapter on cancers in the Chronic Disease Text Book
SCAN THE FOLLOWING DOCUMENTS:

Overview:
Survivorship:
ALL REFERENCES:

CANCER FACTS
American Cancer Society HERE. ACA 2016 Cancer Statistics, scan with particular attention to the figures
New ACS Breast Cancer Treatment.2015.
Centers for Disease Prevention and Control HERE
as well as this CDC listing of invasive cancer Incidence.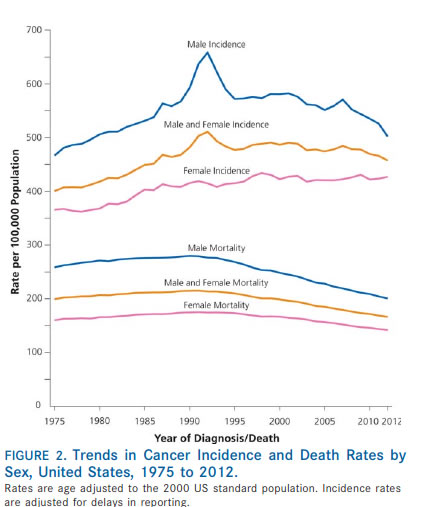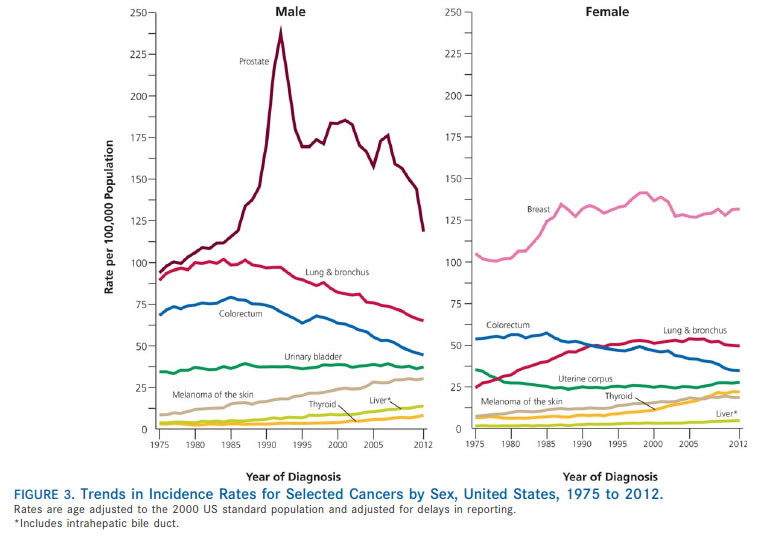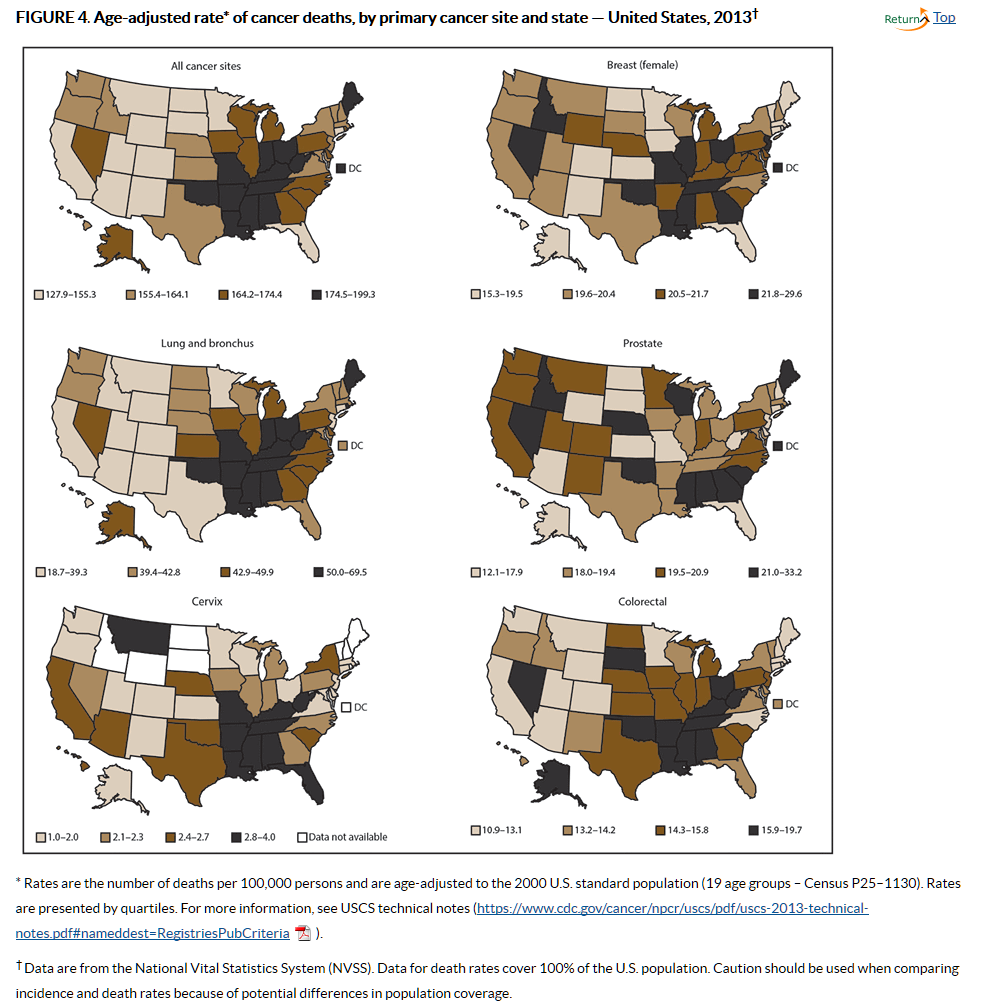 NIH National Cancer Institute HERE
Review this PBS video on Health Care during the last 6 months of life.

CANCER PREVENTION
American Cancer Society HERE (probably more than you want to know. can the reports below to get a feel for data you can share)Also take a look at this short article on lung cancer prevention
CANCER SURVIVORSHIP
American Cancer Society HERE
Children's Oncology Group (2008)
Recent Articles on Topic:
2016 Update on Global Cancer statistics Scan (Maybe more than you want to now)
the promise of palliative care.
Metastatic Cancer compared for Breast & Prostate.
Preventive Mastectomy
PSA Screening
Radical Prostatectomy
Canada on colorectal screening, Different from the US.
BMJ Jan 2016, Does screening make a difference, how good are the data? Also look at this Medscape comment and revIew this Link to Sanjay Gupta on the screening Focus for Cancer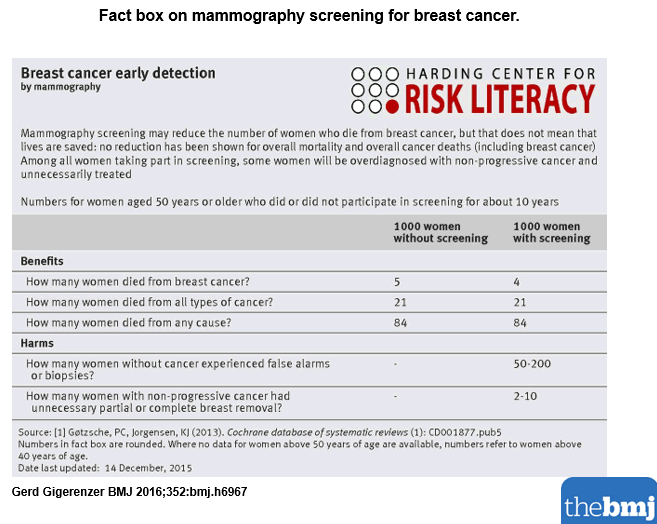 Als
Precision medicine Intiative, and related NEJM perspective
Use of Complementary Therapies